Website creation from the idea to customers attraction.
"Website is the company`s office on the Internet. Getting to know the company starts from its Internet-office. Show your face with dignity."
Any website starts from design. If you are just starting your business, our creative team will help you with brand and logo creation and corporate look.
When you have your own brand that's the time to make a new website. Together we will decide on useful functions, draw design layout and you will already know how your website will look like when it's ready.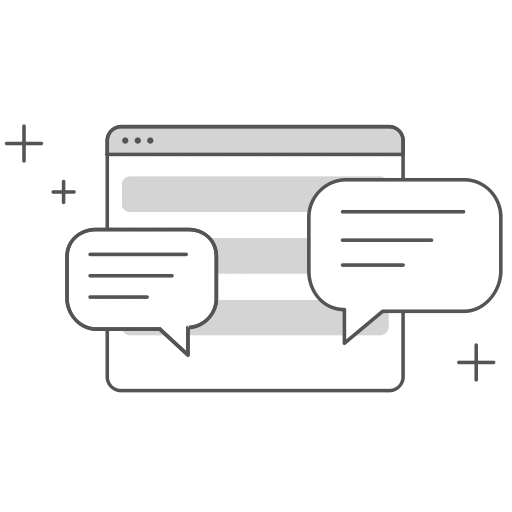 WEBSITE CREATION IN 4 WEEKS
Our usual cycle for website creation is 4 weeks. During this period we create design, optimize site management system, connect needed components for the website (payment, consultant and others). After basic works are completed, we agree the result with you and make changes if necessary.
When your website is ready, start making money. Even within the first couple of weeks you will experience significant profit. Think how to attract as many customers as possible. We are ready to help you with website promotion in search systems, social networks and ads optimization.

REPORT CUSTOMIZATION
Monitor your visitors' actions, make conclusions about the correctness of business strategy, demand on products and services. Evaluate growth dynamics.
MULTI-LANGUAGE
If your business is oriented for other countries, the possibility to translate website into different languages will ease the understanding of the information on website.
MAKE SALES
Make the process of products purchase or service orders automized via the website. Connect website to the payment system and CRM.
MOBILE VERSION
Usually over 40% of visitors use smartphones for website review. It is necessary to take into consideration the accuracy of imaging on a mobile.

GATHER CONTACTS
Create a database from the interested website visitors. Target group of visitors can be used in advertising campaigns and promotions.
LACONISM
Use as little extra on your website as possible in order to focus visitor`s attention on the main information.
Apply for a new website creation
Domain and a year of hosting
for every site for free!
For every website we will present a starting pack – coupon for 1 year of hosting and domain.
You save time for website hosting because we do it for you. After the end of the free hosting period you may either prolong its work or place the website onto another hosting.
Gift domain can be registered in the domain zone .US, .COM, .NET, .RU for one year under record details of your company or individual.